Super Computer Fanless PC Benefits
The latest challenge in computing is maximizing power efficiency. As a result, the computing solution world is moving forward in addressing the massive power consumption challenge. Due to the high cost of powerful processing units, the challenge has become even more concerning. From an IT point of view, an inefficient computer will result in unnecessary electricity costs as well as additional cooling costs. For smart phones, this translates to short battery life.
As a result, Chip-makers such INTEL, Marvell, Qualcomm, NVIDIA, Freescale Etc. have shifted focus from processors clock speeds to power consumption, resulting in a new generation of processors with improved power efficiency despite little change in overall performance.
The development of high-performance processors with low-power led to improvements in industrial computer solutions such as Rackmount computers shrinking to a small BOXPC.
In addition, the cooling method changed from fans to passive HITSINK and as a result, computers have become a powerful, rugged and reliable tool.
Developments in power efficiency has helped in the area of graphics as well. For example, the new Intel® HD Graphics 6000 (5th Generation Intel® Core™ i7 Processors) allows you to utilize powerful graphic machines with minimum consumption.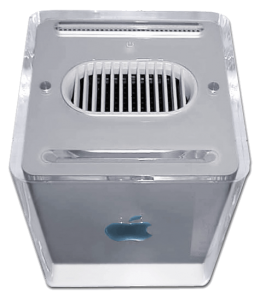 Super Computer Fanless PC Applications
Another application of this technology has been found in NAS (Network-attached storage). Though most organizational information is stored in the cloud, NAS systems are still needed within local networks in order to provide access to files using network file sharing protocols such as NFS, SMB/CIFS, or AFP. FANLESS computers can be useful and reliable tool for such an application.
Some other related innovations include:
Automation PC solution: ProfiBUS, ProfiNET, EtherNet/IP, DvicNet, EtherCAT…..
PC base controllers using FieldBus can support master and slave interface to deliver reliability-proven solution.
Security solutions: PC based DVRs which support IP and GidEVision cameras for recording and warning applications. In addition, the FANLESS dust protected PC is rugged and supports high temp operation.
Medical solutions: small and reliable units EN60601-1:2006 support
In-Vehicle PC and mobile solution:  rugged pc solution support E13 Mark, bus and Vehicle certification, and EN50155 certification for train.
Overall, the movement to create more efficient computer systems has a resulted in a broad range of incredible innovations. From smaller, more durable PCs to improved graphics, and advanced medical solutions, our modern systems are now able to accomplish more than we ever imagined while using less and less energy resources.